Posted by
admin
on May 15, 2018 in
"SELL COINS DIRECTLY TO DEDICATED PROFESSIONALS"
,
A Bwa mask
,
antique dealers Hampshire
,
antique dealers Sussex
,
Antiques Dealers Hampshire
,
Antiques road Trip
,
Arundel Medal dealers
,
Arundel Militaria Buyers
,
Arundel Militaria Specialists
,
Australia.
,
Auxiliary Cruiser Badge
,
Diamond jewellery buyers Arundel
,
Dion Pears
,
Dogon female figure
,
Uncategorized
|
Comments Off on Antique Jewellery Buyers Arundel

Antique Jewellery Buyers Arundel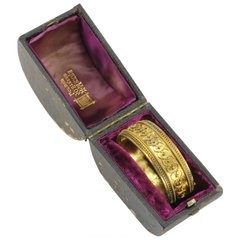 David Mattey of "Antiques & Militaria" Is A Highly Experienced Buyer Of Antique And Modern Jewellery  ..

The Prime Position Of Or High Street Shop Attracts Thousands Of Wealthy Buyers From Around The World.

Don't Sell To A Middleman Sell Directly To The Store In The Centre  Of Arundel High Street..

When We Buy Antique Jewellery ,Sellers Will Be Pleased To Know That They Will Achieve Up To 50% More Than They Would Achieve At Auction.

Why? Well That Is Easy. Auctioneers Charge The Buyer 25% "Buyers Premium"On Top Of The Hammer Price ..Yes I Know It Sounds Hard To Believe But It Is Entirely True .
Customers Are Cleverly Duped Into Believing That Auctions Are Fare And Democratic Institutions. Today It Is Far Better To Conduct A Little Homework Before Selling Directly To Dedicated Professionals … Those In A Prime Position To Sell To End Users Rather Than To Middlemen

..Next Time You Visit Arundel Why Not Call In A Speak  Directly to Me David Mattey About Gold Diamond, Sovereigns,Half Sovereigns, Rings, Bangles, Jewellery ,Watches,Emeralds,Topaz,Garnets ,Ruby,Wrist Watches ,Pocket Watches,15 ct ,9ct, 18ct  Or Call Us Now On
01903-884602 .